What is the Stomach Flu a.k.a Gastroenteritis
Author: Dr. William Rappaport
Date: October 2017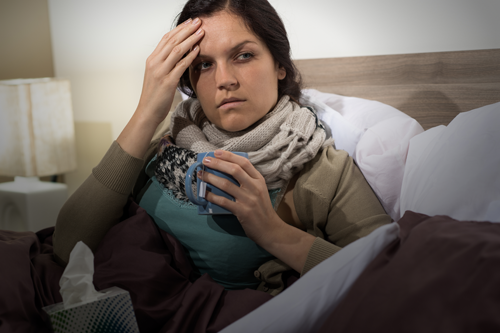 Having the stomach flu is not the same as influenza. It is an illness caused by viruses that lead to uncomfortable symptoms such as fever, malaise, nausea, vomiting and diarrhea. One could have all or just one, maybe two of these symptoms. Rest, hydration, and a bland diet is necessary for a speedy recovery.
The causes of gastroenteritis can vary. The most common virus that leads to the stomach flu are Noroviruses and Rotaviruses. Both are highly contagious. Rotavirus is most common in children. Both types of virus cause fever, vomiting and diarrhea. Some children may have respiratory symptoms such as runny nose and cough with Rotavirus.
The Norovirus causes 50-75% of gastroenteritis in adults and children according to the CDC, spreads rapidly and is usually caused by contaminated food and liquids. Food becomes contaminated by either feces or improper storage. It is passed onto others by touching objects, such as cups, utensils, door knobs and surfaces that contain the virus. A person then contracts the virus by putting contaminated hands or food in their mouth.