Zika Virus Awareness
Author: Dr. William Rappaport
Date: May 2016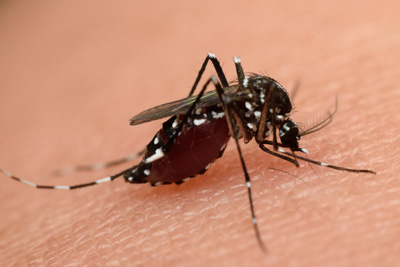 I have been getting numerous calls from patients concerned about the Zika virus. Below are the facts, background and prevention tips. Remember there have always been dangerous viruses that make us very sick including Yellow fever, Dengue, Ebola, as well as, viruses that cause birth defects such as Rubella (German Measles), and CMV.
Time and patience brings vaccines and medications which prevent horrible outcomes. Understanding the facts and ways to prevent the spread can help society at large.
Let's remain smart!
ZIKA VIRUS FACTS:
1-People usually get Zika through a mosquito bite but not just any mosquito. It is a mosquito called Aedes aegypti. They live in the below places.
2- Areas of active transmission in the world include Mexico, Areas of Central America, Aruba, Barbados, Bolivia, Bonaire, Brazil, Columbia, Dominican Republic, the Virgin Islands and other temperate climates. Zika is rarely found at elevations over 6500 feet.
3-The most common symptoms are fever, rash, joint pain and conjunctivitis. Most are mild and do not need to be hospitalized.
4- It is rare but possible for Zika to spread from person to person through sexual contact and blood. It is NOT spread through causal contact.
ZIKA BACKGROUND AND IMPLICATIONS:
1-The Zika virus, discovered in 1952 in Uganda Africa causes a mild infection spread by mosquitos after a 3 to 12 day incubation. The vast majority of infections go unnoticed but can cause symptoms that include fever, rash, joint pains and headache.
2-Despite a mild infection the great global concern is that Zika causes congenital malformations in newborns specifically, microcephalus and other brain abnormalities. Again, most women carrying malformed infants live or have visited the above areas and were asymptomatic during their pregnancy. Another fear is that Zika can also cause a paralysis commonly known as Guillain-Barré syndrome in both men and women.
3-Although infected mosquitos have not been found in United States today there are greater than 500 infected pregnant women in the United States who have either visited endemic areas or became infected through sexual contact.
4- Areas of the USA at risk for developing endemic Zika virus with high temperatures and dense mosquito populations include Puerto Rico, US Virgin Islands, Hawaii, Guam, Florida and Texas.
HOW TO PREVENT THE SPREADING:
1-Mosquito controls such as applying insect repellant (DEET), wearing long sleeves especially in the evenings, sleeping with mosquito bed nets, and treating clothing with permethrin, avoid standing water.
2- Vaccine development is underway. A phase 1 trial will start in September to study safety. Clinical efficacy trials should start in 2017.
3-Symptomatic women who have traveled to endemic areas should wait at least eight weeks after returning home to attempt conception.
4-Asymptomatic women with possible exposure should also wait 8 weeks before attempting pregnancy. Men visiting endemic areas should wait six months or use condoms during that time before attempting pregnancy.
For further information go to http://www.cdc.gov/zika/pregnancy/